Dear Slow Foodies,
Here is our weekly selection of articles:
Loving the Earth is the main theme for Terra Madre Salone del Gusto 2016! From September 22 – 26, in and around some of Turin's most iconic locations.
Spain, Diario de Gastronomía: http://bit.ly/1KbrSeY
Brazil, Sabores da Cidade: http://bit.ly/1PPholM
Mexico, El Mundo de Córdoba: http://bit.ly/1RsW86I
Kenya, Standard Digital News: http://bit.ly/1QtSdlf
Slow Food Biodiversity Monitor
According to FAO, 17 percent of livestock breeds are at risk of extinction. Slow Food, through 58 Presidia dedicated to animal breeds, help breeders and herders to conserve them, while the SlowFood Ark of Taste catalogue, includes over 350 breeds that need to be saved, but there is still much to do!
Belgium, Agra Facts: pdf (p.3)
Belgium, Vlaams Informatiecentrum Land- en Tuinbouw: http://bit.ly/1PPjmCR
Belgium, Le Soir: http://bit.ly/1SKav80
Belgium, VTM: http://bit.ly/1V6b9ud
Belgium, Le Vif: http://bit.ly/1KdDApE
Belgium, Metro: http://bit.ly/1WgbSZU
UK, Blue and Green Tomorrow: http://bit.ly/1SIycO9
Romania, Aspecte Diplomatice: http://bit.ly/1Q9oRrK
Bulgaria, Menu Mag: http://bit.ly/1QY4Wzg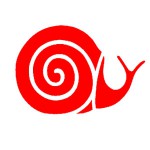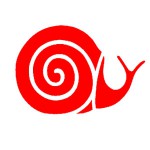 Istanbul's Yedikule Gardens should not be destroyed! Carlo Petrini wrote an article on the Italian newspaper La Repubblica sayingSlow Food strongly supports the residents of Istanbul who are fighting to preserve this important historical, environmental and cultural heritage. It was republished and translated also in some Turkish newspapers.
Turkey, Radikal: http://bit.ly/1nYqPER
Turkey, Yesilgazete: http://bit.ly/1PFie18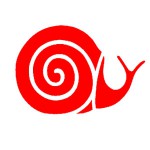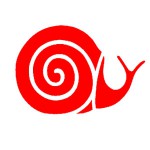 On February 3, the European Parliament voted to oppose the import of three genetically modified (GM) soybeans into the European Union. Friends of the Earth Europe, Greenpeace, Slow Food and IFOAM EU have welcomed the Parliament's stand against the Commission. The three GM soybeans are engineered to tolerate spraying with glyphosate or a combination of glyphosate and other herbicides.
Bulgaria, Agri.EU: http://bit.ly/1SvuBTm  
Spain, Gastronomía & Cía: http://bit.ly/1X83rB3  
Singapore, Eco-Business.com: http://bit.ly/1PNDxRI
A great interview with Paolo Di Croce, who explains why Slow Foodis against GMOs. Spain, EITB (Euskal Irrati Telebista): http://bit.ly/1V6iVEm (at 30.45)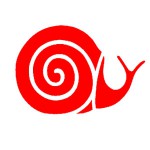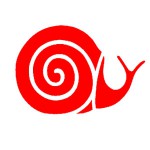 The tenth edition of Slow Food Fair (Markt des Guten Geschmacks – The Forum for Good Taste) will be held from March 31 to April 3 in Stuttgart (Germany).
Germany, BW agrar: http://bit.ly/20Vz2Im
Germany, Food – Monitor: http://bit.ly/1PnLknB
Germany, Bw-Fairs: http://bit.ly/1QaqADp
Germany, BÄKO Magazin: http://bit.ly/1oumI3Y
Germany, Life PR: http://bit.ly/1LjaMa6
A great article about the Food Heritage project undertaken by SlowFood and other organizations in the Province of Sucumbìos (Ecuador).
Ecuador, Revista Vistazo: pdf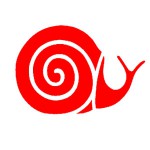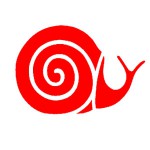 France passed on February 3 a new food waste bill obliging supermarkets to hand over unused food to charity and not destroy leftover products to reduce the estimated 7 million tons of food wasted in the country each year!
Germany, Top Agrar: http://bit.ly/23SkprO
Slow Food Ark of Taste
Danish Fynsk Rygeost has been catalogued in the Ark of Taste.
Denmark, Landbrug & Fødevarer: http://bit.ly/1nJhTmJ
Denmark, Maelkeritidende: http://bit.ly/1RpHs8q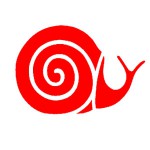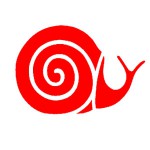 An article on the Témiscamingue Raw Milk Cheddar from Canada.
Canada, Sympatico: http://bit.ly/1PNCUYd
Canada, Hôtels, Restaurants & Institutions: http://bit.ly/1o6puMW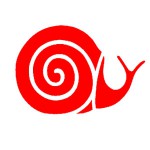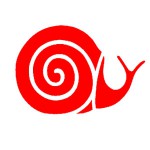 An article on the Icelandic Goat Presidium
Iceland, Bændablaðið: http://bit.ly/1KdBYMv
Slow Wine Celebrates a Successful 5th US Tour: 65 Italian wine producers toured four US cities. USA, Stamford Advocate: http://bit.ly/1SjbFaj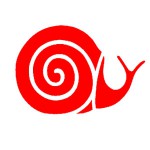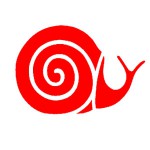 A great article about Slow Food's Wine Bank in Pollenzo.
USA, PUNCH: http://bit.ly/20moe3N
A new urban garden has born at Time Hotels in Tecom, which is cared for by Slow Food Dubai volunteers.
United Arab Emirates, The National: http://bit.ly/1VQK5yX
Egypt, Elghad.co: http://bit.ly/1ounnSU
An educational garden has been created at Ellerton Primary School, St. George, Barbados. The garden, designed with assistance fromSlow Food Barbados under its 12 Gardens in 12 Months campaign, was showcased on February 2 to Education Minister, Ronald Jones.
Barbados, The Caribbean Broadcasting Corporation: http://bit.ly/1o9HYM6
Barbados, Barbados Government Information Service, I: http://bit.ly/1UNJEFs
Barbados, Barbados Government Information Service, II: http://bit.ly/1X5KTBk 
Barbados, NationNews.com: http://bit.ly/1TGx9NE
Slow Food organizes a series of conferences on Agroecology andFood Sovereignty in Madrid. Spain, Madrid Actual: http://bit.ly/1Lh0lnt
A great article about the 10000 Gardens in Africa project.
UK, Food Tank: http://bit.ly/1QrKjsk
The importance of the 10000 Gardens in Africa project in Namibe.
Angola, Jornal de Angola: http://bit.ly/1PFe3lR
A report from Indigenous Terra Madre 2015. The event was held from November 3 to 7, 2015 in Shillong (Meghalaya, India).
India, Outlook Traveller: http://bit.ly/20XDKoZ
An article about the book of Carlo Petrini and Stefano Mancuso, plant neurobiologist. Germany, Die Welt: http://bit.ly/1o6DINC
From the Slow Web
Pesticide Action Week: http://bit.ly/1Slaqaz
Get involved by organizing your own event and join the global movement for a pesticide-free world! The Pesticide Action Week takes place during the first ten days of every spring, from March 20-30, when usually the spreading of pesticides resumes.
Sign the petition to save Istanbul's historical Yedikule Gardens: chn.ge/1N2WKZs 
SlowFood.com
What You Need to Know About Pulses: bit.ly/1R8dIg7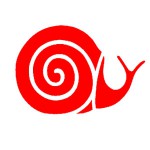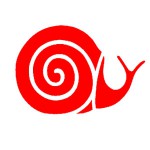 Slow Food Foundation for Biodiversity
Strengthening a Network of Meliponiculture in Brazil's Northeast: Good Practices for the Well-Being of Native Stingless Bees: bit.ly/1TU9Dgf
Slow Meat
Traditional and Innovative Breeding: bit.ly/1PExuev
Good to Know
Slow Food and Worldcrunch collaborate together: who donates to SlowFood 10,000 Gardens in Africa receives a 8 weeks free subscription to Worldcrunch. Discover more at: http://www.fondazioneslowfood.com/en/worldcrunch-and-slow–food-together-for-the-gardens-in-africa/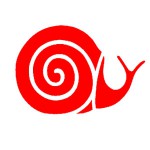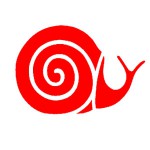 The Growing Appeal Of "Ugly Food"
France, Le Monde: bit.ly/1Q8YrXc
You can read the article translated in English on Worldcrunch: bit.ly/1POWNhC
Ride-Along Revival Of Iceland's Ancient Sheep Migration
Switzerland, Le Temps: bit.ly/1RsfSr5
You can read the article translated in English on Worldcrunch: bit.ly/1XkF1nP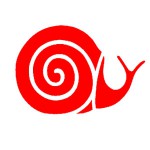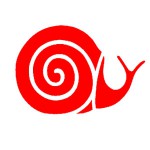 "Nature doesn't need people. People need nature" – Have a look at these powerful short films by Conservation International:bit.ly/1kh60Dt 
The Slow Food International Press Office Team
Paola Nano, Ester Clementino and Giulia Capaldi