Dear Slow Foodies,
Here is our weekly selection of articles:
Over the next few days the European Commission will decide whether to renew or revoke the authorization of the use of glyphosate – a herbicide which has been labeled  as probably carcinogenic to humans by the
International Agency for Research on Cancer and the World Health Organization – across the European countryside.
Civil society pleads the cause of a ban on glyphosate.
We Move Europe has launched a major mobilization campaign
**Stop Glyphosate**with the adhesion of Slow Food among others.
Sign the petition at: bit.ly/1LJkylW
Carlo Petrini wrote an article on the Italian newspaper La Repubblica.
(here in English: bit.ly/1RfhmjK)
Traces of glyphosate have been found in Germany's most popular beers.
Austria, Nachrichten.at: http://bit.ly/1oEa9D0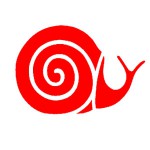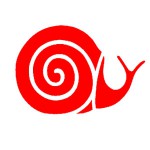 Loving the Earth is the main theme for Terra Madre Salone del Gusto 2016! From September 22 – 26, in and around some of Turin's most iconic locations.
Portugal, News 4 Travel: http://bit.ly/1VIIZFO
Moreover, the official visuals of Terra Madre Salone del Gusto 2016 have just been released! Check it out here!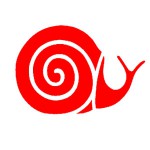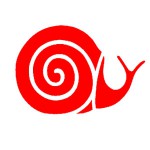 Belgian producers of raw milk cheeses officially launched an Economic Interest Grouping during a press conference on February 25 in Brussels (Belgium). This happens ten months after the "Munnix case", when one of the last two producers of raw milk Herve, also a Slow Food Presidium, has been ordered by the Federal Agency for the Safety of the Food Chain (FASFC) not to produce or sell any more cheese.
Belgium, Lalibre.be: http://bit.ly/24sD25Y
Belgium, LeVif: http://bit.ly/24wPyBd
 The tenth edition of Slow Food Fair Markt des Guten Geschmacks
(The Forum for Good Taste) will be held March 31 – April 3 in
Stuttgart (Germany).
Germany, Gourmet Report: http://bit.ly/1KHnkgG
Switzerland, Delikatessenschweiz: http://bit.ly/1OHyxIR  
BBC Radio 4 – The Food Programme released on February 28 an episode dedicated to India's food culture and future.
Dan Saladino, the producer, participated at Indigenous Terra Madre, that was held from November 3 to 7, 2015 in Shillong (Meghalaya, India).
Here is the link to the episode stream: http://bbc.in/1VLYgFT
Bolpress, a press agency based in Bolivia republished Slow Food's press release sent after the publication of FAO report on the State of the World's Animal Genetic Resources. 
According to FAO, 17 percent of livestock breeds are at risk
of extinction.
See also the Slow Food Biodiversity Monitor webpage.
Bolivia, Bolpress: http://bit.ly/1Q99xML
Carlo Petrini went to Paris last month to present his new book
Libérez le goût, ("Food & Freedom" in English) with José Bové, farmer and anti-globalization activist and Serge Latouche, economist and philosopher.
Europe 1 radio service reviews the article that was published by
Reporterre (France). France, Europe1: http://bit.ly/1ThjI85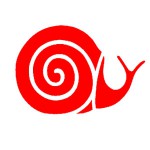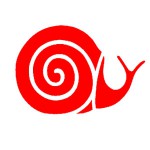 Éditions Métailié will publish on March 3 Deux idées de bonheur
(Idea of Happiness), the book that contains a lively conversation between Carlo Petrini and Luis Sepúlveda, chilean writer and defender of rights. France, Livres Hebdo: http://bit.ly/24wTKRI
FAO has declared 2016 the International Year of Pulses. Ursula Hudson, President of Slow Food Germany, comments on the importance of these nutritious seeds for a sustainable future.
Germany, Gourmet Report – News für Feinschmecker:
http://bit.ly/1oONqEz
Furthermore, Slow Food Italy is organizing an event dedicated to pulses from March 4-6, in Naples: Leguminosa
Slow Food Bulgaria spoke on Radio Bulgaria about beans, lentils and the power of these dry grain crops.
Bulgaria, BNR.bg: http://bit.ly/1L8o923 
Slow Food Istanbul fights for the survival of the 1,500-year-old gardens
an open-air museum of agricultural practices and one of the city's
last green spaces.
An interview with Defne Koryürek, International Council member for Slow Food Turkey.
USA, Yale Environment 360: http://bit.ly/20YYAm4
Slow Food International coordinators for Rwanda visited last week the Ankole Cattle Presidium, the food community of fishers of the Lake Kivu and several Slow Food gardens.
Rwanda, Kigali Today: http://bit.ly/1T3TA0i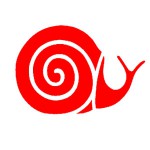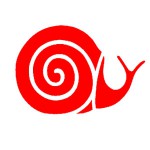 Slow Food Ark of Taste
The Témiscamingue Raw Milk Cheddar, a new Canadian product catalogued on the Ark of Taste, received wide media coverage.
Canada, ICI Radio-Canada: http://bit.ly/1oSrit6
Canada, ICI Radio-Canada TV: http://bit.ly/1T42avN
Canada, Journal de Montreal: http://bit.ly/1XUQ87n
Canada, Journal Le Reflet Témiscamien: http://bit.ly/1QmXYF9
Canada, La Frontière et Le Citoyen: http://bit.ly/1QnKxS6
Canada, Tourismexpress: http://bit.ly/21DeiW3
Canada, Le Journal de Québec: http://bit.ly/1XBqPXG
German cheeses in the Ark of Taste.
Germany, LifePR: http://bit.ly/21nj7Te
An article about two guys from Kazakhstan who participated at the Slow Food Asia Pacific Festival 2015, held in Seoul  (South Korea) last November.
They brought to the event the Almaty Aport Apples, a variety protected by the Slow Food Ark of Taste.
Kazakhstan, The Astana Times: http://bit.ly/1PUZwEV
Netherlands, FreshPlaza: http://bit.ly/1WGxSxc
Netherlands, AGF.nl: http://bit.ly/1n11vNw
 An article about Essedra, the Slow Food project focused on Balkans
and co-funded by the European Union.
Turkey, Dünya Gazetesi: http://bit.ly/1VMFIW9
An interview with Georges Schnyder, President of Slow Food Brazil.
Brazil, NEXO: http://bit.ly/1OIkbrM
Slow Food Chefs' Alliance in Mexico.
Mexico, Frontera.info: http://bit.ly/1UkvPjO
Mexico, La Voz de Michoacán: http://bit.ly/1OHXaFy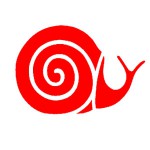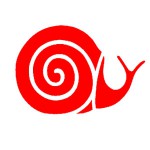 Slow Food Wien hosted last month "Kruste&Krume" (Crust&Crumb)
an event dedicated to the culture of bread.
About 5000 visitors visited the bread market and participated in baking workshops and over twenty of Austria's best bakers gathered in Wien to present their bread and the traditional craft of baking.
Austria, Observer: pdf
Austria, Observer (2): pdf
Austria, Falstaff: pdf
Slow Food Lishe Convivium, based in the Arusha region, presented the Slow Food School Clubs on Saturday, February 13, 2016 at
Faraja Vocational Training Center (Arusha, Tanzania).
Ten schools took part in the event, together with local government
leaders, representatives of Slow Food gardens in Tanzania and community members.
Slow Food School Clubs are spontaneously formed groups of young students who gather together to run Slow Food demonstration gardens in their schools and to discuss and debate different topics concerning food and food production.
Tanzania, Arusha Times: pdf 
Slow Beer: a contest has been organized in Mexico City.
Mexico, Reforma: http://bit.ly/2168lyO
A photo-report by a participant of Cheese 2015, that was held from September 18 to 21, 2015 in Bra (Italy).
Norway, Ragna Kronstad: http://bit.ly/1oEvdK1
From the Slow Web: 
Slow Food Foundation for Biodiversity
Yesterday's Grapes for Today's Wine – bit.ly/1QhESAc
Slow Europe
Weak Chickens and Resistant Bacteria – bit.ly/1Lqdtfc
Slow Meat
Intensive Livestock and Dead Zones …
The Tyson Foods Figures – bit.ly/1oM6Aex
Slow Fish
The Telltale Cod – bit.ly/1OzES9j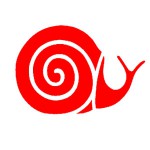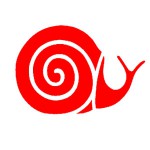 Good to know
Slow Food and Worldcrunch collaborate together: who donates to Slow Food 10,000 Gardens in Africa receives a 8 weeks free subscription to Worldcrunch. Discover more at: http://www.fondazioneslowfood.com/en/worldcrunch-and-slow-food-together-for-the-gardens-in-africa/
Congo Farming:
Eco-Friendly Fertilizer v. Slash-And-Burn: bit.ly/1VIJ6RP
Overfishing is as big a threat to humanity as it is to our oceans.
UK, The Guardian: bit.ly/1QJYNKq
The Slow Food International Press Office Team
Paola Nano, Ester Clementino and Giulia Capaldi